DESCRIPTION
Start an Acti-Kare Franchise Business: As more baby boomers retire, senior home care promises to become one of the fastest-growing businesses. We are committed to becoming the nation's premier provider of senior and home care services.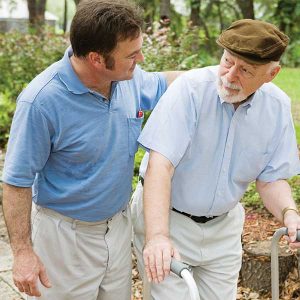 Acti-Kare franchisees provide superior caregiving services to every member of the family. Franchise Owners manage a staff of caregivers that help our clients live a happier, more active life from the comfort of their own home.
Now more than ever, seniors are choosing to remain in their own homes as they age instead of moving into a retirement center or nursing home. Due to the dramatic increase in Baby Boomers retiring, senior in-home care promises to become one of the fastest-growing industries around.
Over 8,000 people turn 65 years old every day. Of those seniors, 90% stated that if given the choice, they would prefer to stay in the comfort of their own home as they age. The cost of the average assisted living facility is $40,000 – $55,000 a year, while having care provided at home is $18,000 – $22,000 annually. Comparing the two, it is easy to see why more and more seniors are staying at home.
Why Choose Acti-kare?
Our franchise owners primarily offer personal care and companion services to seniors living at home or at assisted living facilities. What makes Acti-Kare truly unique is that we offer additional services beyond Senior Care. One of our prominent services is a complete suite of non-medical home care services for mother and child care. These programs include caring for children and children with special needs, to our Mommy & Me and Mommy-To-Be programs, which help care for expectant mothers and postnatal care for mother and baby. We also offer Personal Injury Care and Recovery Care, caring for those recovering from an injury or surgery, as well as Pet Care.
Fee: $12,500
Investment: $17,000 – $36,000
Video